Elsewhere clothing is only available with us in our shop in the beautiful fortified town of Elburg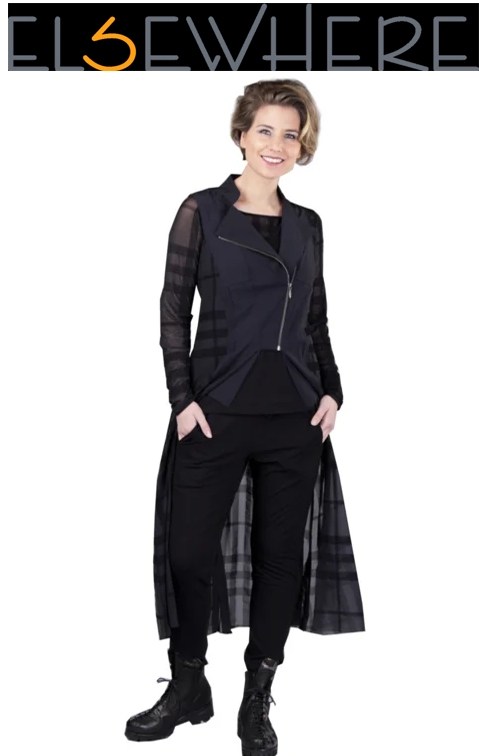 The Dutch fashion brand Elsewhere Fashion was founded in 2003 by the designer Sylvia Elders. Sylvia, assisted by Anne Habers, are both driven by the vision of creating women's clothing with a nice balance between style, quality and price.
The creative contemporary collection is characterized by its own style, feminine design and neutral colors. Black, as a base color, is the core of every season.
Juffertje Negen offers 2 collections per year, but it cannot be ordered online yet.