Attention to each other packages.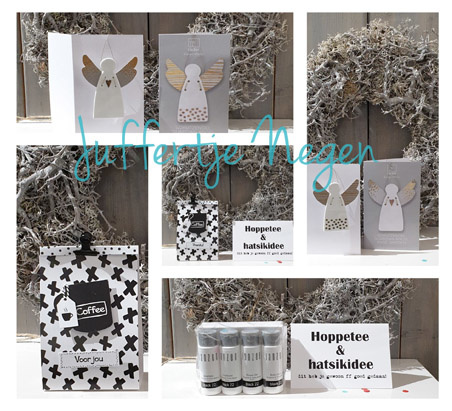 2020 , a year in which we look back globally to a period when something was expected of us all, which may have seemed impossible.
We faced and still face challenges. A year in which you, as an employer, had to expect different expectations and ways of working from your employees due to the changes that have arisen.
2020 , the year of Attention and caring for each other.
This year, let's also pay extra attention to your employees. They stood and are there for you, their colleagues and perhaps customers and maybe they were sometimes asked to do the impossible, but they did. They deserve to be put in the limelight and rewarded for their efforts.
Or maybe you want to thank your customers! That they have remained loyal to you despite these circumstances. They gave you the confidence!
Juffertje Negen has fully focused this year on helping you with thanks, and whether it is a small gift or a larger gesture, Juffertje Nine has many possibilities in house. Let us help you with that ... because we will find a good solution together with you for every budget and wish.
We show a number of examples here ... Prices vary from 6.95 to 9.95
Together we give each other a little more attention.
Together we get Corona under it!